Our Story


We are Dreamers. Organic Food Lovers. Deep Thinkers. Questioners. Believers. We are Mums. We are Time Cravers. To Do List Keepers. We are Jokesters. Smoothie Fans. We are Number Crunchers. Planet Lovers. Strong Willed. We are interconnected. We are people who believe in the power of our choices and in a better world for all living things…

In the beginning…

In the very beginning, there were two girls, a dream, a few pallets of organic and fair trade tea and a Subaru Outback...
The year was 2005 and after spending a number of years in the corporate world, our organic girls decided that it was time for a change and to do something more aligned with the stars, their passions and values.
Belinda and Sandy were avid organic consumers and knew what a difference organic food made to their health. Having spent hours in deep conversation (and with a few bottles of wine for company), they also knew the positive impact organic food and farming could make to the lives of others, to the welfare of animals and our environment and they wanted to share this passion with the world.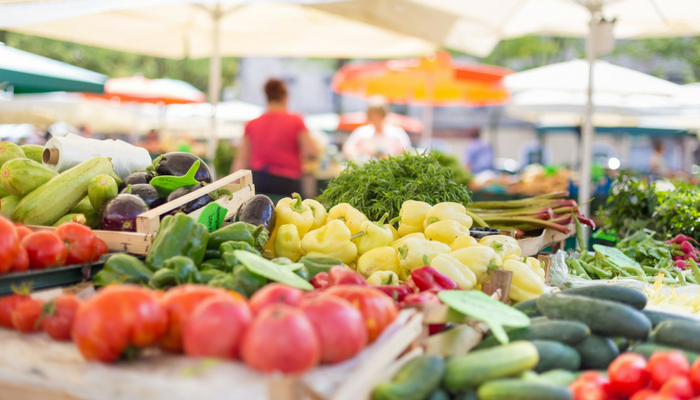 One sunny Sunday morning…
After reading an inspiring story about Hampstead Tea (this time with cup of tea in hand), they had a light bulb moment. This could be the start of something wonderful! And after trying Hampstead Tea for themselves, there were no if's or but's. This was the best English Breakfast Tea they had ever tasted.
After conversations, preparations and great expectations, the first shipment of Hampstead Tea arrived. With passion to the roof and little knowledge of the retail world, the girls knew they were stepping into unchartered waters. They also knew that if it all went pear shaped, at least they had fabulous Christmas and Birthday presents sorted for the next few years!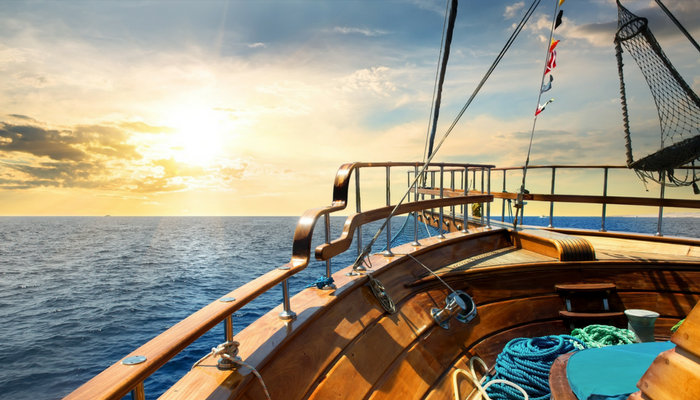 Subi to the rescue….
So, with a few pallets of Hampstead Tea in their garage and "Subi" their Subaru Outback, First Ray was born. They knocked on stores and customer's doors. They travelled to trade shows and events far and wide. They laughed a lot (and cried sometimes). In the early days, "Subi" was always packed to the roof with boxes of tea as they did all their own deliveries. And the response, well it was amazing and so encouraging, going back to the corporate world was not an option!
The Adventure continues…
15 years on Belinda's and Sandy's awesome organic and sustainable adventure continues. Whilst the Subaru Outback has now gone to car heaven, their passion and dream of changing the world and making a positive difference lives on.
In addition to Hampstead Tea, they work with an amazing bunch of brands and people who share their love for organic food, sustainable products and a happier world. Happy Turtle, Fish4Ever, Rude Health, Biona, Westcountry, Amisa, Sonnentor and Organico to name a few.
There have been many proud moments over this time but one that stands out is the difference Belinda and Sandy have made to sustainable fishing in Australia. Sandy and Belinda, along with Fish4Ever pioneered sustainable 'pole and line' caught tuna in Australia. Greenpeace have accredited Fish4Ever as the number one choice for tinned tuna in Australia and as the benchmark of sustainable fishing practice in 2017. They were the first ones to start the discussion about sustainable fishing over 14 years ago, a time when major supermarkets thought they were completely mad. And it is because of these two girls, and their good fight, big fisheries now take notice here in Australia.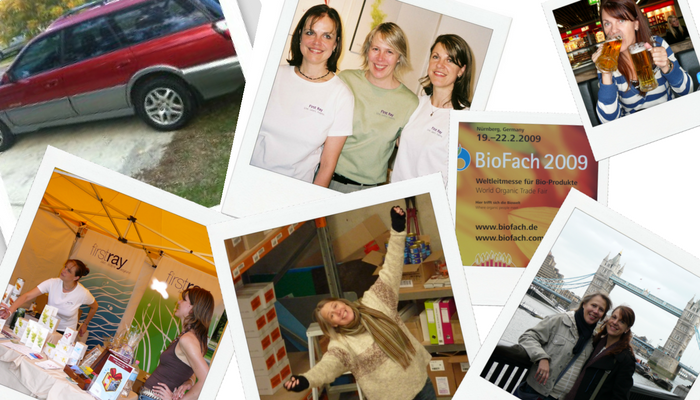 Today…
Belinda and Sandy continue on their mission to organic-ify and the world and be a voice for our planet. They are eternally grateful to their family, who have helped them along the way and who, they couldn't have done this without (thanks Edita – we'll never forget that first Fine Food Show and Yum Cha). They are also enormously grateful to their friends, staff, the universe and their many dedicated customers who continue to support the great brands and products they offer. You have all helped to change the world more than you may ever realise.
To you all, we say thank you!
With much love & light
Belinda & Sandy
PS – And as for that Hampstead English Breakfast Tea, it is still THE best tasting tea out there, having been enjoyed every single morning, 15 years on…