Giving Back


Greenfleet
At First Ray we endeavour to minimise any negative impact we have on our environment. We have always used recycled paper, Green Energy and disposed of our waste in an environmentally friendly way, but that's not all.
First Ray has been an official supporter of Greenfleet, since our inception in 2005. This means that Greenfleet plants native trees on our behalf which will absorb 250 tonnes of green house emissions each, and every year!
While most of our beautiful products are brought to Australia via seafreight (which doesn't produce anywhere near the amount of emissions that airfreight does) the tonnes of greenhouse gases and carbon dioxide absorbed through our partnership with Greenfleet will offset the emissions created from the transportation of our organic, ethical and sustainable products to and around Australia.
The native trees planted on our behalf will improve biodiversity and create a forest. Science shows that 17 mixed species trees planted will not only absorb greenhouse emissions, but will also help to tackle salinity, improve water quality and provide essential habitat for native species. These forests will not be harvested and will create an investment in rural Australia for future generations. For more information on the great work being done by Greenfleet and it's amazing crew, please visit www.greenfleet.com.au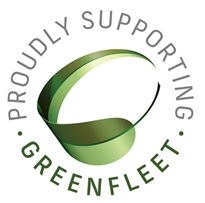 FareShare
Here's a sad but true fact! Every year, two million Australians will experience hunger, whilst at the same time, 200kg of food will be wasted for every man, woman and child.
At First Ray, we believe food is precious so wasting food doesn't go down well, especially when that food is so beautiful, healthy, organic, ethical and sustainable.
Unfortunately, at times we do find ourselves with some surplus food. Food that may be close to its best before date and which we can't find a home for (retailers can be tough), food that may be a little damaged (it's what's on the inside that counts folks) or perhaps we've ordered a little too much of something (humans sure can be unpredictable beings at times!).
At these times, we proudly partner with FareShare to ensure the surplus food we have, can go towards creating nutritious meals for Victorians doing it tough.
FareShare, with its wonderful band of volunteers, cooks this food into 25,000 free nutritious meals each week for Victorian charities such as homeless shelters, soup vans, food banks and school breakfast programs.
The other benefit of having our food rescued by FareShare is that it doesn't end up in landfill which means less waste, less pollution and a happier and more sustainable planet. For more information on the wonderful work of FareShare please visit www.fareshare.com.au