Supercharged Food
Supercharged Food Negative Ion Candle Coconut and Vanilla
Negative ion candle. Coconut and Vanilla
WORLD FIRST! NEGATIVE ION CANDLE by Lee Holmes, Supercharged Food
Natural, handmade vegan wax candle.
Supercharged with negative ions.
Coconut and Vanilla subtle fragrance.
It's lit...
This candle is the first candle with negatively charged minerals blended into 100% vegan, non GMO soy wax. No paraffin, palm oil or beeswax. Renewable, carbon neutral. Lightly scented with natural fragrances. Not tested on animals and complies with RIFM and IFRA standards. Pure woven cotton wick.
A force of nature...
Negative ions are little packets of good energy from the Earth! They elevate your mood by increasing serotonin levels, purify and clean the air and counteract the positive ions in your personal environment. For home or office use. Place by computers, phones, wifi, microwaves, air-con, heaters.
What the fleck!
You'll notice a number of flecks and colouration with the Negative Ion candle. These aren't impurities, they're purities (spellcheck tells me this is an actual word). These flecks are the highly negatively charged Leonardite sourced straight from beneath the earth.
These minerals are released into your atmosphere when the wax melts. They act against the positive ions bombarding us in modern life: computers, phones, air-con, microwaves, blue light, concrete, pollution, plastics, heavy metals and processed foods.
So use the Negative Ion candle during the day at your workplace to ward off the bad (positive) vibes. Use it anytime, really.
Burn time up to 50 hours.
(ZMPSUP015)
Fragrance oils on sustainably sourced soy wax. Includes zeolite a mineral naturally high in negative ions (proprietary formula)
| | |
| --- | --- |
| SKU | ZMPSUP015 |
| Brand | Supercharged Food |
| Unit Of Measure | Pack |
Supercharged Food (SCF) was born in 2010 as a healthy eating blog by Lee Holmes. Since then Lee, a clinical nutritionist, whole food chef and yoga teacher has published nine best-selling recipe books including the 10x reprinted Heal Your Gut and it's followup Supercharge Your Gut. The Supercharged Food website and online platforms have a large and evergrowing audience:
323,000 monthly visits
65,000 newsletter subscribers
130,000 social media followers
In 2012 Lee launched Love Your Gut powder, 100% highest food-grade diatomaceous earth (DE). LYG has become one of Australia's best-selling natural gut health products. Now, after almost two years of research and development, Lee is launching Love Your Gut "Micron 5" DE capsules.
Mission: Better health through a loved gut.
Philosophy: It's simple: "Love Your Gut".
Supercharged Food believes (and the science backs it up) that a healthy, highfunctioning digestive system is paramount to both overall health and specific health conditions. For people on medication, diet plan or supplements, a loved gut works harder to absorb and disperse the medicine, nutrients and hydration.
Made in Australia
Be The First To Review This Product!
Help other First Ray users shop smarter by writing reviews for products you have purchased.
---
Others Also Bought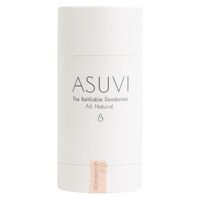 MARKET PARTNER
Shipped by Market Partner. Minimum order value for: Supercharged Food is $150
see more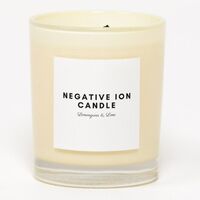 ---
More From This Category